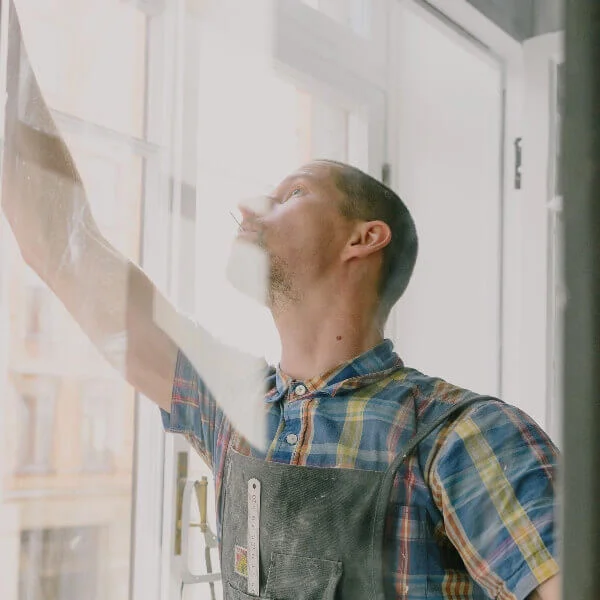 Renovations make your home more enjoyable. Plus, if you do them right, they may even increase your home's value. This comes in handy if you plan on selling your home in the future. But watch out! While some remodeling projects add value to your home, others do little to increase it and may even make your home less desirable to potential homebuyers.
Find out which renovations are the best and which are the worst.
Remember that we can help you get the funds to finance home renovations. With options like cash-out refinancing, FHA 203(k) rehab loan, a home equity loan, and HELOC, we can match you with a low-rate home loan to fund all your home repairs and upgrades.
Best Home Projects to Boost Your Home's Resale Value
Spruce Up The Kitchen
Over the past decades, the kitchen evolved from the food prep and eating area into a gathering space, similar to how we use living rooms. And for homes without formal dining rooms, the kitchen also serves as a place for entertaining.
But how much can you actually recoup from your investment? Estimates range from 62% to 81%! An impressive investment, indeed.
Freshen up The Bathrooms
The added value from remodeling the bathroom is even more astounding. Generally speaking, you can recoup 87% to 93% of your investment. While adding a fresh coat of paint or replacing the faucet can easily transform the bathroom, you'll get the most ROI from more significant renovations like re-tiling, tub replacement, or a complete bathroom renovation.
Renovate Your Attic or Basement
Adding "livable" square footage to your home is a quick way to increase your home's value, but expanding your home may not necessarily be the best option. Instead, you can renovate the existing space in your home. Your attic can become a home office. Your basement could be a family room or work studio.
Just remember to keep the new living space versatile enough to appeal to potential buyers if you plan on selling your home.
Get Decked Out
It turns out that adding a deck is a worthwhile upgrade. The primary reason that decks have such a high ROI is that they add to the living area but do so inexpensively. Depending on what your deck is constructed of, you can expect to recoup about 106% to 122% of your initial investment.
Boost Your Home's Curb Appeal
First impressions count, so it makes sense to update your home's exterior. While cleaning up the landscaping adds curb appeal, it won't increase the value by much. Instead, focus on doing more significant updates like painting the exterior or installing a new fence. Replacing an old shingled roof or worn-out siding gives your home a major boost visually, functionally, and of course, monetarily.
Home Renovations To Reconsider If You Plan To Sell
If your renovations' purpose is to add resale value to your home, then some projects may not be the best choice. This is especially true about projects that are highly personalized to your own needs and tastes. Check out these examples.
Swimming Pools
Thinking about adding a pool? Keep in mind that families with small children or pets may consider pools to be hazardous. Still, others dread the additional work (and insurance costs) associated with owning a pool.
Luxury Materials
As odd as it sounds, sometimes the highest quality upgrades won't have the same resale value as a mid-range upgrade would have. For example, marble flooring in the bathroom may seem like a grand idea, but many home shoppers would rather have an attractive and easy-to-care-for tile like porcelain.
Garage Conversions
Some homeowners convert their garages into a workshop or game room, which is an excellent idea if it works for you. But when it comes to adding value or square footage, it can actually hurt you. Most homebuyers would rather have a garage.
Whatever your goal is, it starts with financing.
Whether you renovate to add resale value or customize your home, it begins with getting the right financing for your project. Applying is as easy as answering a few questions online, and one of our mortgage professionals will guide you to the best home loan financing option for you.