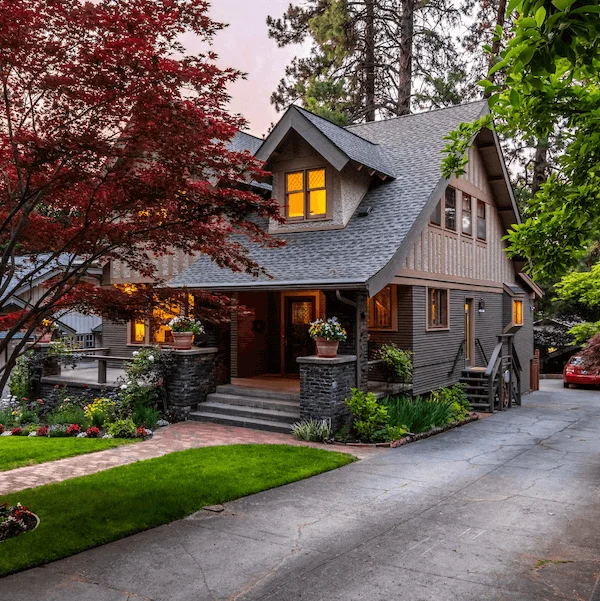 Does your house need curb appeal? Making your home's exterior more attractive is a wonderful and fast way to add value to it, but it also makes it more welcoming, stylish, and personalized.
So whether you're thinking about selling your home in the near future or just want to spruce things up for yourself, check out these simple curb appeal improvements to instantly give it a boost.
Don't have your own home to fix up to your heart's desire? We can help! Contact us today to start your homebuying journey, and you'll soon enjoy all the possibilities of owning your own piece of heaven on earth –a home!
How to Add Curb Appeal to Your Property
Get a New Mailbox
If your current mailbox looks shabby and outdated, consider buying a new one to replace it. The prices of a new mailbox, post, & concrete aren't that pricey. Before installing your mailbox, don't forget to read the regulations set forth by The United States Post Office.
Update Your Walkway
If your property's exteriors look old, you should update it to make it look brand new. Updating your walkway can make your house more appealing and attract potential home buyers.
You can increase your walkway's appeal by adding flowers along the side and restoning or rebricking it.
Paint the Front Door
Your house's front door is the center of its curb appeal. Give your home a glow-up by painting your front door or installing a custom wood door. Get rid of dirty spots on your doorknob, and apply metal polish on the door fixtures.
Declutter, Your Front Yard
One of the reasons why potential clients aren't flocking to your property is because it didn't give a good first impression. A cluttered front yard can scare off potential buyers. An easy way to fix this is to move items, such as toys and tools, to your garage. It would also help to get rid of dead leaves & litter at the front of your house and reattach detached drainage pipes.
Decorate Your Front Yard with Flowers
Adding flowers to your front yard is a great way to increase your home's curb appeal. They are eye-catching and make your home's exterior more lively and refreshing. Whether you add a few flowers or make a whole garden for your front yard, you can display the new blossoms in a potted arrangement or window boxes.
Wash the Windows
Cleaning your windows is an easy but super effective method to freshen up your property's curb appeal. Washing windows in your house will get rid of grime & dirt and will make your home look fresh. If your windows are outdated or heavily soiled, you should consider upgrading them.
Get One Step Closer
When it comes to making your home more appealing, details matter. And the same goes for getting a home loan. When you're ready to find out how you can invest in your future by becoming a homeowner, know that our office is here to help with all the details.