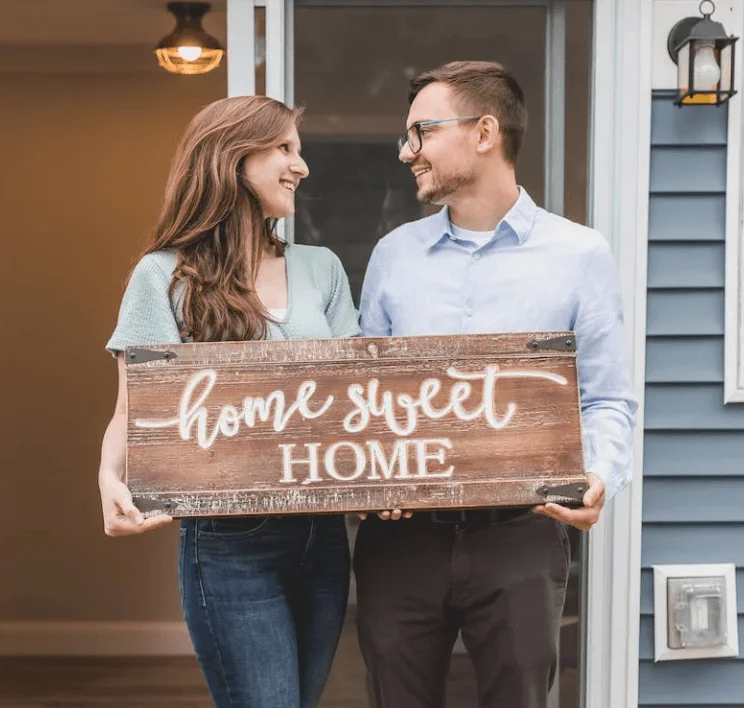 Ready to dive into the housing market? There are plenty of choices - but between newly-built and preowned homes, which reigns supreme? One way to decide is by asking yourself: how custom do you want your living space be?
If modern layouts with open floor plans appeal to you (or if remote working has been on your mind lately), then new construction takes the cake. Not only can contractors build out a home office for that work-from-anywhere lifestyle, rooms in newer builds tend to be roomier than their resale counterparts.
So when it comes down to crunch time when choosing what kind of abode best suits you, remember these key points!
Benefits of a New Home
Customizable Floor Plan
Design your perfect home with a custom build! New construction homes already have contemporary designs featuring large bedrooms and bathrooms full of natural light - so if it's brightening up your space, look no further than newly built! With help from an experienced contractor, you can craft the exact layout that caters to both traditional and modern styles — plus any extra amenities like a work-from-home office or spacious rooms.
Personalization
Not settling for builder grade may be the key to having your dream home! If you act fast and contact your builder early in construction, upgrading finishes can give that extra touch of personalization, making all the difference. It might come with a price tag, but it could be worth splurging if customizing makes it feel like "home."
Smart and Energy Efficient
Keep your utility bills in check with newer "smart" appliances, better insulation, and windows - the trifecta of energy efficiency! Button up your home to save yourself some cash on heating and cooling. Now that's smart living.
Low Maintenance
Living in a brand new home means you're one step ahead of the maintenance game. Enjoy long-term savings and predictability with appliances, HVAC system, and roof all running like clockwork - no surprise costs here!
Builder Warranty
Enjoy years of new home bliss with a warranty that keeps components spick-and-span. And in the unlikely event problems pop up, you'll be covered!
Flexible move-in
If you're looking for a new home but don't need to move in ASAP, consider buying one still under construction. You might just have the perfect opportunity - less competition and all the time needed to get 'er done! Plus, who doesn't love seeing their dream house come alive?
Benefits of an Existing Home
Move-in Ready
With a traditional move-in, you can expect to be able to pick up the keys and start settling in without any major delays. Unless you're upgrading your new home with some creative renovations, keep an eye out for potential surprises!
Established Neighborhood
Established neighborhoods offer an undeniable charm. Lush, towering trees and well-groomed landscapes transform the streetscape while adding a cozy touch to your neighbors' yards -- simply perfect for enjoying summer afternoons!
Classic Design Elements
Older homes are a treasure trove of charm and character - from priceless architectural details that you can't replicate, to their captivating stories that become yours when you move in. So if a home with history is on your list, don't let it pass by!
Fewer Design Decisions
Instead of starting from scratch, you can give a fixer-upper the ultimate makeover. With an existing abode as your canvas, all it takes is some creative decisions and elbow grease to turn it into your dream home!