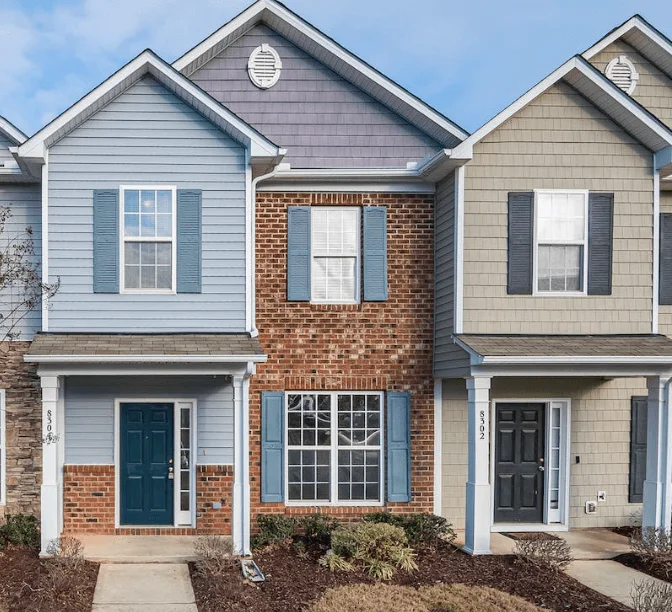 Have you ever wondered about the benefits of living in or investing in multifamily homes? Well, you're in the right place! Multifamily homes, also known as multidwelling units (MDUs), offer a unique and versatile housing option that's worth considering.
What Are Multifamily Homes?
Simply put, multifamily homes are buildings with multiple separate living units. Each unit typically has its own kitchen, living area, and even its own electric bill. These homes are often found in bustling cities where space is at a premium. Multifamily properties can be rented, owned, or used as investment opportunities for landlords to collect rent from tenants.
Variety of Multifamily Options
Multifamily homes come in various shapes and sizes, offering a diverse range of choices:
1. Duplex: Picture two homes in one freestanding structure.
2. Townhome: These homes are attached at the sides but have separate entrances.
3. Condos: Condos offer private living spaces within a building or community with multiple units.
4. Apartment Building: These structures can house hundreds of homes and are often rented by tenants.
Investing in Multifamily Homes: A Smart Move
Now, let's talk about why multifamily homes make sense, whether you're considering investing or living in one unit while renting out the others. Homeownership rates have been on the decline, falling below the historical average of 66.6%.
This trend creates a golden opportunity to explore investment properties because people will always need a place to call home, and if they're not buying, they're renting.
Unlike quick house flippers, investing in multifamily housing is a long-term game. You'll become a landlord, and with proper care and attention, your property can provide you with lasting benefits. Think of it as an investment in your future.
Preparing for Long-Term Success
To succeed in multifamily investing, it's essential to be well-prepared. Here are some key factors to consider:
- Cap Rate: This formula helps you gauge the potential return on your investment. A cap rate of over 6% is generally seen as favorable.
- Costs: While some costs like mortgage, taxes, and insurance are relatively stable, be ready for unexpected maintenance expenses, especially for older properties.
- Turnover: Tenant turnover is common, so factor in periods without rental income and additional expenses for property upkeep.
- Your Nature: Are you patient and able to take a long-term view? Being a landlord requires these qualities. If that's not your strong suit, you can hire a property manager, though keep in mind they typically charge around 6% of your rental income.
Multifamily homes present exciting opportunities for living or investment.
To learn more about multifamily financing options or to get personalized guidance, don't hesitate to reach out to a mortgage professional. They can help you navigate the multifamily market and make informed decisions that align with your goals. Your multifamily journey awaits!